Kids Dressed Up As Chanel Bags Will Put Other Trick-Or-Treaters To Shame
parents are outfitting their little girls as famous quilted Chanel 2.55 purses for Halloween, complete with the chain-link straps, quilted "leather" and those iconic double C's. Sure beats dressing up as a pumpkin for the zillionth year in a row, right?
New York mom Valerie Vazquez told the New York Post that her 5-year-old daughter, Sophia, saw the design on Pinterest and loved it, so they had one custom-made. "Since Sophia likes to be like Mommy, the thought of being a bag that Mommy carries sealed the deal," she said.
And if Mommy doesn't actually own her own Chanel bag, what better way to vicariously live out the dream than by sticking her little girl in one?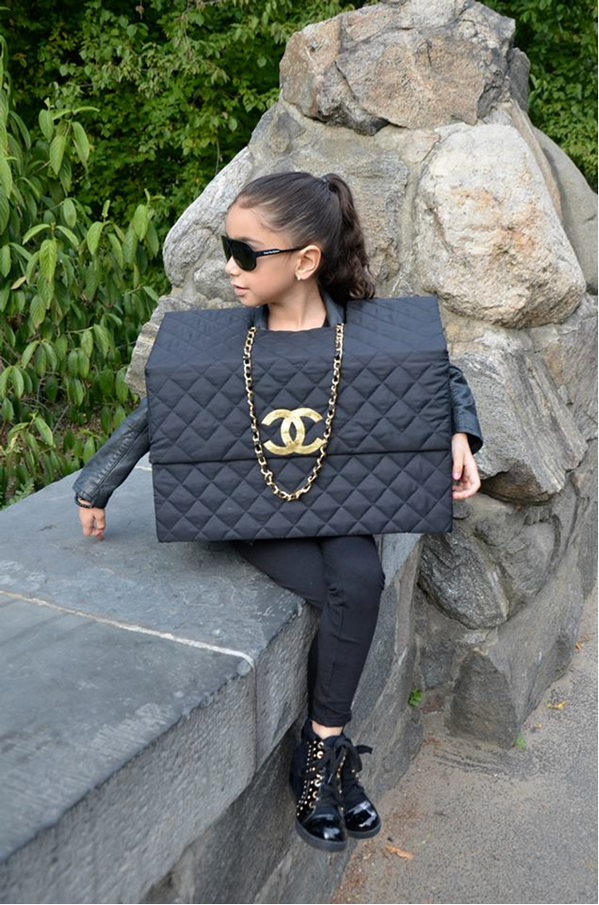 Leave a Comment
Be the first to comment!