Britney Spears' New Fashion Line Is Not That Innocent
"Lace And Leather" isn't just a Britney Spears song anymore thanks to the singer's new line of lingerie, The Intimate Collection.
Spears will celebrate the line's September 9 release at an exclusive party during New York Fashion Week.
Of course, this isn't Spears' first stint in commerce. She's had a couple of fragrances, including her Fantasy Twist scent that was featured in her music video for "Work B*tch." There's no word yet, however, if we'll be seeing her flaunt her range of bustiers publicly anytime soon.
Although the Intimate Collection is based on sexiness and class, the line ranges from comfy camisoles to sheer separates. Spears herself posted the announcement on Twitter and Instagram in what looks like an ad with her sporting a sleek bra and panty set.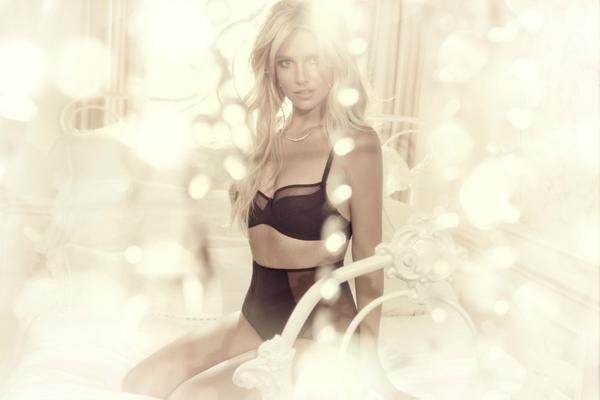 Leave a Comment
Be the first to comment!